"Dementia - Alzheimer Treatment "
Dementia, Alzheimers Treatment in Spain at the Elite Clinic. Using Hypnotherapy to treat those living with Neurocognitive Disorders - Alzheimer's and other Dementia's offers new hope to those living with the associated problems and their immediate family .
Now Dementia, Alzheimers Treatment, Elite Clinic, Spain. An estimated 46.8 million people in the world are living with dementia, and someone develops dementia every three seconds. Recent research studies have proven that focused Hypnotherapy can introduce a real improvement in a number of areas for those people living with Dementia.
Dr Daniel Nightingale, a UK and US based senior Dementia Consultant and Dr Simon Duff Collaborated on the research around the use of Hypnotherapy for treating people living with Neurocognitive Disorders (Dementia).
Their research led to three major publications, and worldwide interest in the development of the intervention. The European Community has also expressed great interest. In recent studies carried out at Liverpool University by Dr Duff and Dr Dan Nightingale, it was found that Hypnotherapy can slow down the impact of Dementia and also improve the quality of life for those living with Dementia.
Details of the published work around their research are included below. Their study demonstrated improvements in seven key areas, following weekly one hour sessions of Hypnotherapy.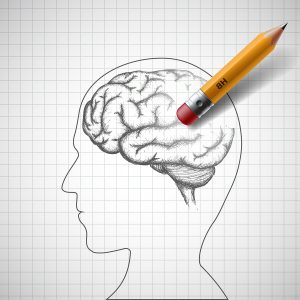 Theses areas are:
Concentration
Relaxation
Motivation
Activities of daily living
Immediate memory
Memory for significant events
Socialization skills
Dementia, Alzheimers Treatment, Elite Clinic, Spain.
In March 2018 Martin Shirran, of the Elite Clinic, located in Fuengirola, Spain, joined Dr Daniel Nightingale and Kathleen Nightingale attending the Post Graduate Accredited Training Course held in London. The Elite Clinic will shortly be offering the dedicated treatment protocol for those living in, or visiting Southern Spain. Dementia, Alzheimers Treatment, Elite Clinic, Spain.
Owing to the existing and ongoing commitments at the clinic, the number of clients being treated in the weekly program will initially be limited, please contact the clinic for additional information and details of future availability.
What is Dementia?"
Dementia is an umbrella term for a set of symptoms including impaired thinking and memory.It is a term that is often associated with the cognitive decline of aging. However, issues other than Alzheimer's can cause dementia. Other common causes of dementia are Huntington's Disease, Parkinson's Disease and Creutzfeldt-Jakob disease.
What is Alzheimer's Disease?"
According to the Center for Disease Control, Alzheimer's disease is a common cause of dementia causing as many as 50 to 70% of all dementia cases. In fact, Alzheimer's is a very specific form of dementia. Symptoms of Alzheimer's include impaired thought, impaired speech, and confusion. Doctors use a variety of screenings to determine the cause of dementia including blood tests, mental status evaluations and brain scans.
How Are They Different?
When a person is diagnosed with dementia, they are being diagnosed with a set of symptoms. This is similar to someone who has a sore throat. Their throat is sore but it is not known what is causing that particular symptom. It could be allergies, strep throat, or a common cold. Similarly, when someone has dementia they are experiencing symptoms without being told what is causing those symptoms.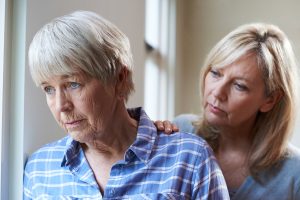 Another major difference between the two is that Alzheimer's is not a reversible disease. It is degenerative and incurable at this time. Some forms of dementia, such as a drug interaction or a vitamin deficiency, are actually reversible or temporary.
Once a cause of dementia is found appropriate treatment and counseling can begin. Until a proper diagnosis is made, the best approach to any dementia is engagement, communication and loving care. Taken from Alzheimers.net.
Further reading: The Power of Hypnotherapy for People Living with Dementia by Kathy Balland, offers an insight to the treatment -
http://imageryinternational.org/wp-content/uploads/2013/09/ACHE-Article2-13a.pdf
Dementia, Alzheimers Treatment, Elite Clinic, Spain.
The published articles on the research of treating Dementia by Dr Duff and Dr Nightingale.
Dr Duff, SC & Nightingale, DJ (2005). The efficacy of hypnosis in changing the quality of life in patients with dementia. A pilot study evaluation. European Journal of Clinical Hypnosis, 6 (2), 20-29
Duff, SC & Nightingale, DJ (2006). Long term outcomes in hypnosis in changing the quality of life of patients with dementia. European Journal of Clinical Hypnosis, 7 (1), 2-8
Duff, SC & Nightingale, DJ (2007). Alternative approaches to supporting individuals with dementia: Enhancing Quality of Life through hypnosis. Alzheimer's Care Today.
Dementia, Alzheimers Treatment, Elite Clinic, Spain.
https://www.alzheimers.org.uk/
We are the UK's leading dementia support and research charity,