The Gastric mind Band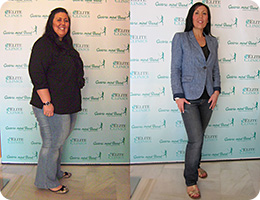 The development of the Gastric mind Band (GMB) therapy originated from a brief conversation with a client, who said, "I just know that if I had a Gastric Band fitted like my neighbour the weight would drop off me. Couldn't you just hypnotise me and make me believe that I had undergone the procedure and be done with it?".
An interesting idea! Hypnotherapy alone proved not to be the solution, but over the following twelve months a possibly unique therapy was developed, cleverly combining Cognitive Behaviour Therapy, NLP, Hypnotherapy and guided imagery, and the client's wish was granted!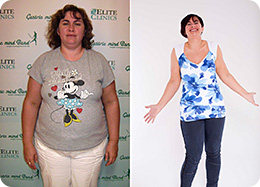 GMB therapy is not just a temporary solution based on a particular diet; as well as using the concept of having a gastric band fitted "mentally" to help you reduce your portion sizes, the sessions also incorporate a combination of Cognitive Behaviour Therapy, Pause Button Therapy and NLP, to encourage you to rethink your whole attitude towards food and eating, and move away from the whole "dieting" concept.
GMB therapy teaches you how to end your struggle with food and introduces you to a new, permanent lifestyle of healthy eating habits, which will not only help you to achieve and subsequently maintain your ideal weight easily, but also boost your self-esteem in the process, so that you feel much more positive and confident about yourself and your life in general.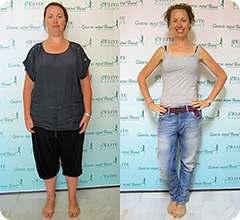 Unlike a "diet", the GMB weight control programme is a pleasant, enjoyable experience – you will be able to relax around food and stop being obsessed about it, and you won't ever feel deprived or restricted about what you can or can't eat.
Most important of all – you will find it easy to slim down to whatever target weight you've set yourself, because, for the first time ever, both your conscious and your subconscious minds will be working together, locked onto your goal, giving you all the motivation you need: willpower is effectively irrelevant, because you are actually doing exactly what you really want to do.
To purchase a copy of our book, "Gastric Mind Band", please visit the shopping page on this website.
For more detailed information about Gastric Mind Band Therapy, please visit our sister site gmband.com