Alcohol Addiction
Abuse, you can break free and change your life for the better…
The treatment of alcohol abuse has seen something of a shake-up in recent years, with several of the newer, alternative techniques and therapies receiving considerable positive press coverage, sometimes challenging the older, more established methods and principles.
In addiction treatment at the Elite Clinic we use a set of key principles and techniques based around Cognitive Behaviour Therapy. When appropriate, we introduce our own triple therapy method, which incorporates NLP, Mindfulness and PBT. Our unusual treatment protocol incorporates all three techniques, with each being used to underpin the other.
---
How do you Treat People with Addiction
Treating people with addictive disorders is often a challenge, always requiring a flexible approach, respecting that clients are individuals and have varied emotional and behaviour needs. The treatment involves the introduction of sometimes radical change into their life; the process can be either rapid or slow and laboured. As you would expect, the determination of the client to accept change is always key to the overall success.
Other factors which affect the success of the treatment include clients being coerced into changing by their employer or partner: the decision to change really must be their own. Dealing with individuals who maybe do not feel ready to change and give up their addiction, even though it is having a negative effect on their lives, continues to be a challenge. Clients sometimes arrive at the clinic asking for partial help, for instance someone who has a serious alcohol problem and who wishes not to stop drinking completely, but to be able to 'cut down'. We are a private clinic with private clients, and whilst we strive to help and solve problems, we cannot always meet the clients' demands.
During the first seven to ten days of the treatment package your therapist at the clinic will, with the clients permission strive to schedule an interview session with a Significant Other (SO) person in the client's life. This is to assist us with the establishing of a personalised treatment protocol for each client. The SO interviews, there may be more than one, are vital to ensure that the treatment package meets the client's individual requirements, and will reinforce and substantiate the information provided by the client, but from a completely different perspective
---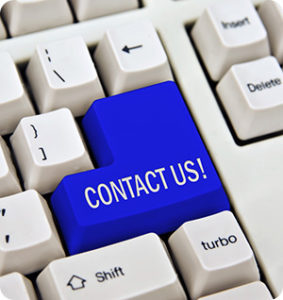 As you will read on other pages of this site, at Elite we have been helping people overcome a number of different problems for many years. Whist we continue to offer non-residential treatment at our clinic in Spain, over the years we have invested both time and finances creating a cutting edge and very successful distance treatment programme, using Medias such as Zoom and Skype. Whilst these sessions can be taken individually, we also offer a full 'Virtual Rehab' package, providing multiple sessions each day, along with 24/7 support, in effect mirroring the Rehab experience, but from the comfort and security of your own home, and of course at a fraction of the normal costs.
Since the first day of opening the clinic, Martin and Marion have offered their unique range of treatment packages to clients around the world in their own homes, for details, prices please feel free to contact the clinic direct by phone or email. Tel: 0034 951 311 591.  Contact us by email here