Elite Clinics : Appointments deposits and payments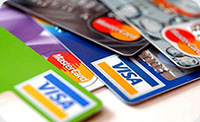 We will initially confirm the availability of acceptable clinic based appointment dates and times for your treatment sessions either over the phone or by email. We are happy to provisionally reserve your chosen dates for up to 24 hours, after which a deposit or full payment is required, appointments cancelled 48 hours in advance will receive a full refund, appointments cancelled less than 48 hours in advance will be charged at 50% of the treatment costs.
Clients undertaking their treatment by Skype/Zoom or Face Time are invited to contact the clinic to discuss available times for their sessions. Online sessions are available either (subject to availability), during the Morning, Afternoon or on Selected Evenings, a small number of sessions are also available over alternate weekends.
Payments can be paid online with PayPal or using your credit or debit card, or, if you prefer, by bank transfer. If you wish to pay by bank transfer, we will be happy to email you our bank details. Should you have any specific questions that have not been answered on the site, or if you would like to check availability prior to booking, please Contact us.
Fees
The fee for the Elite Stop Smoking package is £280 inclusive of top up sessions if required.
For details and package costings for the GMB weight loss treatment please visit the dedicated web site at www.gmband.com
For all other treatment packages the initial, first session, the Case Conseptualisation session, normally lasts around 90 minutes. The fee is €120. For ongoing sessions of approximately 60 minutes duration. The Fee is €80 per session.
---
Should you require additional information regarding any of the problems listed above please email us with details and we will be happy to email you the appropriate information.
Click on the drop down menu below to make online payments.