Eating Disorder Treatments, Including Bulimia
The good news: bulimia sufferers can, and do, get well. However the number of people in the world suffering with eating disorders continues to grow; no one is really sure just what causes them, although there are many theories, with many developing in late teens.
Some individuals who develop eating disorders can be depressed, or anxious. Experts also think that many may have obsessive-compulsive disorder (OCD). There is also evidence that eating disorders may run in families.
Whatever the cause, the effects can be damaging, devastating, and occasionally, life threatening.
Are the Eating Disorder Treatments Available over Video Call?

Treatment for Eating Disorders – Available via, Skype, FaceTime or Zoom.
The treatment provided by Elite has been expertly packaged to ensure it can be delivered remotely, contact us for more information, also take a look at our Non Residential Rehab Page
Fortunately, people with eating disorders can and do get well, often returning to strong, confident and healthy individuals relatively quickly. Because bulimia involves the mind and body, the treatment provided at the Elite Clinic, which incorporates CBT, Clinical Hypnotherapy, NLP and TCBT should only be undertaken after consultation with a doctor, or medical practitioner.
With bulimia one important factor is how quickly the disorder is recognised and addressed — like all bad habits, unhealthy eating patterns become harder to break the longer a person takes part in them.
At the clinic in Spain we rapidly acquired a reputation for our successful treatment package that we developed to help individuals suffering with bulimia, to the point where we were regularly welcoming clients from around the world. The CBT based approach is highly focused and designed to ensure that we always treat the cause, rather than the symptom, of the problem: this may sound like a generalisation, but it is often a common mistake made in treatment.  People are not born with an eating disorder; something has happened in their lives at one level or another that has played a major role in its establishment. Often, once the cause is uncovered and understood, the improvement in the client can be dramatic. Where appropriate, the clinic involves dieticians and nutritionists in the treatment plan.
The basis of psychological treatment is in forming a trusting relationship with the therapist, and addressing pertinent issues such as the thoughts, feelings and behaviours that lead to the development and maintenance of the eating disorder. This may include issues with anxiety, depression, poor self-esteem and self-confidence, diffi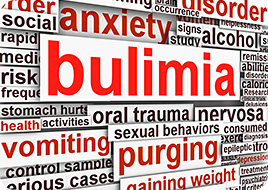 culties with interpersonal relationships, along with past traumatic experiences.
CBT has become a popular form of treatment for people experiencing eating disorders. Based on the premise that thoughts and feelings are inter-dependent, CBT encourages people to re-examine and challenge existing thought and behaviour patterns. Challenging distorted, or unhelpful, ways of thinking can allow healthier behaviours to emerge.
But rather than just taking our word regarding the outcomes of clients visiting the clinic, you may find it interesting to listen to four International Radio Interviews undertaken by Rachael Jameson, during which she talks openly and honestly about her 15 year struggle with Bulimia, and the outcome of her treatment at the Elite Clinic.
Interview 1.
Interview 2.
Interview 3.
Interview 4.
If you, a friend, or relative, is suffering, please come along to the clinic, or pickup the phone…. let us at least talk; you may like what we have to say.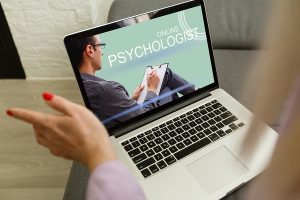 The treatment we provide is offered both at the clinic, and very successfully on a remote basis, by either Skype or Zoom. We are, of course, happy to talk through the treatment process, either over the phone, or at the clinic.
We look forward to helping you…
---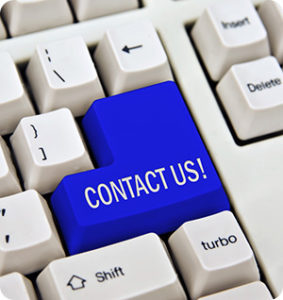 As you will read on other pages of this site, at Elite we have been helping people overcome a number of different problems for many years. Whist we continue to offer non-residential treatment at our clinic in Spain, over the years we have invested both time and finances creating a cutting edge and very successful distance treatment programme, using Medias such as Zoom and Skype. Whilst these sessions can be taken individually, we also offer a full 'Virtual Rehab' package, providing multiple sessions each day, along with 24/7 support, in effect mirroring the Rehab experience, but from the comfort and security of your own home, and of course at a fraction of the normal costs.
Since the first day of opening the clinic, Martin and Marion have offered their unique range of treatment packages to clients around the world in their own homes, for details, prices please feel free to contact the clinic direct by phone or email. Tel: 0034 951 311 591. Contact us by email here
---
 

Below, you can read a Press Story about Rachael, published on the web by PR Log.
Fifteen Years of bulimia…then came the miracle of CBT
Feb. 22, 2008 – PRLog — I have spent the last 14 years of my life being bulimic, what a waste. It started for me the same sad way that it does for many teenage girls, thinking my life would only be worth living if I were thin. I thought I had really found a fantastic alternative to dieting, where I could literally have my cake and eat it, at that stage I didn't know it by its correct name, bulimia.
Interested friends that know about my past ask me what it was like being bulimic. My first few attempts at involved the customary fingers down throat method, at that stage it was all I knew. However within just a few weeks I discovered that digging my fingers into a place in my abdomen had a more dramatic´ effect, a side issue was that it created permanent bruising.
I started reading everything I could find on bulimia, quickly becoming something of an expert. I read about the technique of using a 'marker' to enable me to accurately confirm just when I had reached the end of a purge. This simply involved eating an easily recognisable food item 'a marker' at the beginning of the binge, such as a piece of red pepper, the idea was that when this exited my body it signified the end of a purge. After a while I felt this no longer accurate enough, so I started routinely flushing out my system with water after a binge, not being satisfied until I could see bile, and often blood.
Of course as the years passed I lost a lot more than just weight, I quickly lost most of my friends, I managed to single handily ruin my relationships, my health, education, career prospects and any self respect I once had. And at the darkest times, like so many others, I very nearly lost my will to live.
My periods stopped for years at a time, and I was often aware how frequently I was dangerously underweight. My throat often bled, my teeth deteriorated, even my hair stopped growing. I found my self-anxious and unsteady a lot of the time due to the potassium I was depleting through the purging.
In 2007 I somehow convinced my family to spend thousands of pounds flying me to a specialist treatment centre in South Africa, they promoted a 12-week residential program that would help me overcome my problem, my mum and dad had been pleading for me to get help for the previous six months. This coincided with my own realisation that I wasn't invincible. Both my physical and mental health was suffering, and I was approaching my 30th birthday.
When I flew from London I was both positive and committed, I arrived at the residential centre full of hope, there approach was to reinforce the general thread of all my previous therapy, that I was an addict, a bulimic, and made that way. They instilled in me that food was my addiction, and I was destined to spend my life battling to control it. They even encouraged me to stand up and introduce myself as `Rachel Bulimic' at all meetings and group sessions.
I felt truly trapped at the centre, the purging not only continued whilst I was there but also became out of control, after 6 weeks they discharged me.
I returned to the UK and spent some time with my mum before returning to Spain where I had been living with my boyfriend, I rapidly hit rock bottom, I felt like giving up. My mum and dad, like my partner, were supportive, but also very close to breaking point, I promised them I would not give up, that I would carry on seeking help.
Whilst surfing on the Internet I came across a British non-residential clinic in Spain that was using CBT, Cognitive Behaviour Therapy to tackle bulimia, I sent them a few emails and eventually agreed to go along for an informal chat. When I arrived I was surprised to find it so un-clinical, there were no scales or weight charts, I felt completely relaxed by the informal feel of the place. I talked with them for over an hour about my past, my bulimia, and me, the CBT approach that they explained, was both refreshing and different.
After telling with my mum and dad about it they agreed to pay for me to have a few trial sessions, they also arranged to fly over to visit the clinic themselves, they were still 'reeling' from the cost and negative results achieved in SA.
After my first session, and I can honestly say for the first time in over fifteen years, I left the clinic that day with an overwhelming feeling of hope, I am not sure why but somehow I new this was the one, the solution I had been searching for.
In the past my therapists had always told me that my future would involve a possibly life long road of fighting bulimia, and that I should expect a constant battle.
That was in stark contrast to what I was now being told, over a number of sessions, they told, and convinced me that I simply didn't have to be bulimic anymore, 'if you are finished with it now, let it go'. They went on to show me that I wasn't born a bulimic; I had simply learnt to be. During later sessions I was shown how I could live the life I deserved. They helped me to realise the massive significance of WANT and NEED and THOUGHTS and FACTS.
I had succumbed to an illness that for years had defined who I was and how I behaved. My days had been peppered with needing to purge and needing to restrict my food, needing to binge and needing to live in a desperate and debilitating manner.
Their approach to the so called rules and regulations and the successes and inevitable failures of eating plans, food diaries and the like, were for me completely liberating. I had been so accustomed to the textbook timetables that were so obviously not working for me. They quickly convinced me to stop looking at the clock that had often policed when I ate. All of a sudden I found myself eating when I was hungry, and when I wasn't I didn't. I started listening to my body instead of fighting it.
One day the therapist at the clinic asked me what would happen if I stopped indulging in the behaviours linked to bulimia, the ones that I thought I needed. He asked me what would life be like tomorrow, how would I feel, what would I look like, what would my mum and dad would think and feel. I thought about those questions a lot over the following couple of days, crying all the time. The questions of course made me think, see and imagine myself for the first time without the illness, I liked what I saw, I liked it a lot.
I realise now just how clever and deep those questions were, for me they marked the start of a change, a permanent change in my life.
During future sessions we discussed all the positive things that I could have in my new life, the way I would feel, and the relationships I could mend, all by simply giving up the things I thought I had needed.  When I first entered the clinic I arrived as Rachel the Bulimic, by the end of the first week I was leaving as Rachel, who has abnormal methods of dieting, and in time just as Rachel.
They never criticised me for wanting to look after my body, but helped me find exercise I enjoyed, and good food that I actually liked. A fundamental part of my therapy was that I was encouraged to ring them whenever I wanted. In fact part of our personal contract was to ring them if ever I felt the binging was about to take hold, which proved critical. Between sessions I spoke with them everyday on the phone, sometimes just for moral support. The therapy never stopped when I left the clinic, I never felt isolated.
My family, much to their relief and I suppose surprise, were included from the start, as was my partner who was encouraged to take a session with me, which I know helped a great deal. They had always felt shut out in the past, adding to their helplessness.  The whole CBT approach was completely results driven and person centred, and after each session I felt myself growing and becoming more and more positive.
I no longer feel separated from the life and person I thought I wouldn't have and couldn't be.
The Elite clinic in southern Spain is a British non-residential clinic offering treatment for a number of disorders using CBT, NLP and hypnotherapy