Overcome Your Fear of Flying Today
Why millions are terrified of flying
Story from BBC NEWS:
© BBC MMVII
But behind the drop in bookings lies a common fear. BBC News Online examines why so many of us are afraid of flying.
"I used to get very panicky," says Anna Ferguson. "I'd get anxious. I'd feel dizzy. I'd walk around in a daze." Anna has been afraid of flying for more than 30 years. She can trace her fear back to a bad experience on a plane when she was just 11 years old. But rather than get better over the years, her fear has actually become worse. In July 2001, Anna, who lives in London, cancelled a dream holiday to Miami. "I just couldn't do it. I was having horrible dreams. I was really upset," she says.
Two months later, two planes crashed into the World Trade Centre in New York. Needless to say, Anna hasn't been on a plane since.
---
Irrational fear
As many as one in four people may be afraid of flying. That figure is believed to have increased sharply in the aftermath of September 11. For some people, a stiff drink in the departure lounge is enough to quell their fears. For others, the problem is much more deep-seated. Even the thought of sitting on a plane is enough to trigger a panic attack. This is despite the fact that travelling on a plane is much safer than getting into a car.
"The only treatment shown to be effective is cognitive behaviour therapy", Professor Paul Salkovskis
"Fear of flying is probably the commonest phobia we see in our clinic," says Professor Paul Salkovskis, director of the anxiety disorder and trauma clinic at The Maudsley Hospital in London. "It is essentially a phobia. People with this phobia are afraid that the plane will fall out of the sky. They are afraid they will get trapped." A phobia is an irrational fear of a certain object, situation or activity.
"There are basically two types of fear of flying," says Sue Morris of the National Phobia Society. "The first can be triggered by a specific event such as 9-11. People suddenly become aware of how vulnerable they are on a plane and become worried about it crashing. "The second is a fear of being trapped and not being able to get back to safety. "A lot of people have this anxiety on a low level. After all, very few people say they actually enjoy flying. "The problem occurs when this anxiety gets out of control."
---
Scientific research for the Fear of Flying
Many people suffer from this second type of fear. They readily admit that their phobia is irrational and has no logical basis. However, they are still powerless to overcome it.
Scientists around the world are carrying out research to try to find out what happens in the brain to trigger such an irrational response. They have yet to come up with a definitive answer. Recent studies have suggested genes may make some people more susceptible than others.
Of course, people who are afraid of flying can simply opt to avoid planes. They can keep their feet firmly on the ground and still get to where they want to go using cars, trains and even boats. However, others are keen to beat their fear.
Counsellors, psychologists and hypnotherapists can often help.
The medical evidence suggests the best way of overcoming a fear of flying is to face it."The only treatment shown to be effective is cognitive behaviour therapy," says Professor Salkovskis. "This is essentially getting people to confront their fears."In our clinic, patients with flying phobia have between three and five sessions of cognitive behaviour therapy. With high quality cognitive behaviour therapy, you can expect up to 70% of patients to see their fear disappear."
That's not to say other approaches don't work. The National Phobics Society has anecdotal evidence that hypnotherapy can help many people. "A course of hypnotherapy, lasting maybe three to six sessions, can help to reduce anxiety levels," says Sue Morris. However, what works for some people may not work for others. Anna Ferguson has spent the past two years trying to overcome her fear. "I am trying to cure myself of this phobia. I have been on a one-day course run by an airline but that didn't work. "I am now going to group therapy sessions to try to beat it. I refuse to give up."
The fear of flying can have an incredibly detrimental effect on a person's quality of life, and also that of their family.
Often people who start off being mildly anxious about flying experience the fear becoming worse as time moves on; others experience a usually very distressing full blown panic attack at the mere thought of flying. Generally there are three types of flying fear:
The fear of crashing
The fear of not being in control
The fear of being in an enclosed space (claustrophobia).
---
What Makes a Person Nervous about Flying?
Occasionally the nervous flyer fits the profile of someone who has flown regularly in the past and didn't always have the fear. It is not uncommon to find that the phobia or fear can be traced back to a particular and unrelated incident, which didn't necessarily become chronic at that point. Sometimes phobias or fears begin at a time when someone is going through other problems or traumas in life and they can then almost become an extension of that situation.
As confirmed by the BBC news report above, it is now widely accepted that using Hypnotherapy in conjunction with Cognitive Behaviour Therapy is the preferred and most successful method to adopt when trying to overcome any flying anxiety. The fact that there are now over three hundred dedicated "Fear of Flying" hypnotherapy clinics scattered around the world is an endorsement of the universal acceptance of the treatment.
At the Elite Clinic we have provided for many years a dedicated "Overcome The Fear of Flying" treatment,which incorporates Elite's own highly successful triple therapy technique, to help people to overcome their fear permanently in just a few sessions. During the first session the main cause of the fear is detected and treatment, including hypnotherapy, is used to start to eradicate the problem. The follow-up sessions are designed to reinforce the treatment and provide the ultimate long-term solution. Elite Clinics offer additional sessions completely free of charge to any client still experiencing problems after completion of the treatment. Both Martin & Marion are registered with the British Institute of Hypnotherapists and the American Board.
In addition to seeing clients at the clinic, both Martin and Marion undertake private, home visits, both in Spain and internationally, subject to availability and negotiation.
For a completely free of charge and confidential initial consultation, phone Elite on 951 311 591 – Additional information about the clinic, us, and the therapies we use, can be found on the relevant pages of the website.
---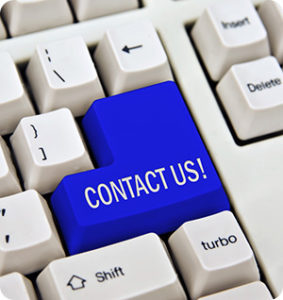 As you will read on other pages of this site, at Elite we have been helping people overcome a number of different problems for many years. Whist we continue to offer non-residential treatment at our clinic in Spain, over the years we have invested both time and finances creating a cutting edge and very successful distance treatment programme, using Medias such as Zoom and Skype. Whilst these sessions can be taken individually, we also offer a full 'Virtual Rehab' package, providing multiple sessions each day, along with 24/7 support, in effect mirroring the Rehab experience, but from the comfort and security of your own home, and of course at a fraction of the normal costs.
Since the first day of opening the clinic, Martin and Marion have offered their unique range of treatment packages to clients around the world in their own homes, for details, prices please feel free to contact the clinic direct by phone or email. Tel: 0034 951 311 591. Contact us by email here
---
Confidentiality is often a key factor, and an issue that Elite takes very seriously; it is probably one of the reasons why Elite welcomes so many clients from around the world.