Rebecca's story, How I Became Pregnant…Naturally.
Maybe we should wait….
Rebecca was 27 years old and had been married to Steve for four years; they lived in a modern two-bedroom terrace house close to Milton Keynes. Rebecca was a legal secretary and Steve worked as a logistics manager for a national freight company. They had been trying for a child for a few months with no luck.
Over dinner one night Steve told Rebecca he thought that she seemed a bit down, and asked what the problem was. She told him that every now and then she found herself worrying about her mum, who had been treated five years earlier for breast cancer, but was now in remission. When Steve confirmed that with Rebecca, she said: "Yes, I know she's OK now, it's just that now and then my mind wanders off. Don't worry. Anyway, how are you? Is work OK?" Steve told her that everything was fine, and that the firm was arranging a 'corporate day out' the following month to London, with tickets to see a show in the evening. He said that it was a shame that his friend Gary from work would not be going: he had been laid-off by Steve's company a month earlier. Steve and Rebecca had become close friends with Gary and his wife.
---
One year later, both Rebecca and Steve had undergone tests at their local hospital to investigate just why Rebecca had not conceived. The tests indicated that there was nothing wrong with either of them. From the waiting room they picked up a pack of leaflets to take home that explained the different treatment options open to them. Their GP had explained that infertility treatment on the NHS was available, but that they may have to wait up to 48 weeks; the other alternative of course was private treatment. A few phone calls the next morning confirmed that an IVF cycle at a private clinic would cost in the region of £5,750. The receptionist at the clinic stated that it was of course possible that more than one cycle would be required.
Rebecca felt that the only way she could even consider private treatment would be if she asked her parents for some financial help. Even though she knew how desperate they both were for a grandchild, asking them for a loan was something she was not happy with: her parents had experienced their own 'money problems' over the years, although they were OK now. She had never liked asking them, or anyone else come to that, for financial support, regardless of the reason.
Rebecca and Steve decided to think it through for a couple of months; after all they had waited this long, what difference could it make. During this time Rebecca was aware that she was suffering with a little anxiety: she kept repeatedly blaming herself for the situation they were in. Like many people in her predicament, she started to trawl the Internet for web sites that offered information about infertility, causes and possible treatments.
---
One night, when she was on the Internet, she came across a site that talked about psychological infertility. It explained that there are basically two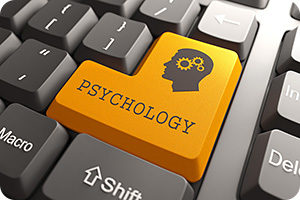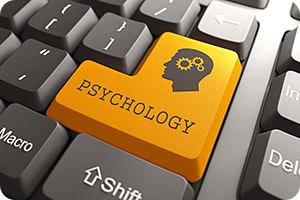 reasons why a woman experiences difficulties falling pregnant: the cause is either biological/medical, which can only be treated with full professional medical care, or it's psychological. She knew that she and Steve had no medical problems; the tests had confirmed it. The site went on to state that maybe it was because of the fast, stress-filled lifestyle women live today, or the increase in career wives, and the ever growing dependence on the additional income, but whatever the reason, incidences of unexplained infertility were on the increase, and the barrier to conception was increasingly found to be primarily psychological, or stress-related, both of which could be treated simply and inexpensively.
When she changed her search criteria with Google to gain more information, she came across hundreds of web sites,all endorsing the stress-related argument, some quoting various published medical research on the subject. Eventually Rebecca came across a web site about an English-run Complementary Health Clinic in Spain, which specialised in helping people overcome psychological infertility, using a range of treatments, incorporating Hypnotherapy. The next day she emailed the clinic and they phoned her back. The following Friday she and Steve flew out of Luton on an EasyJet flight to Malaga for a weekend break and to gain more information.
---
They had arranged an informal, initial consultation with a therapist at the clinic on the Saturday morning, which was free of charge. In the end it lasted over an hour and a half; there was so much to talk about. The therapist informed them that having the course of relaxation therapy would increase their chances of conceiving naturally, but even if that didn't happen and they ended up going for some form of assisted conception treatment, all the relaxation and self-hypnosis techniques they had already learned would certainly help to increase the success rate. The relatively small cost of the sessions in Spain could potentially enable them to have a baby naturally as well as saving them thousands of pounds. Afterwards they were advised to go away and think it through.
---
Steve initially thought it all sounded a bit wacky,but when he understood more about the 'mind-body' link he agreed with Rebecca to give it a go. They arranged eight sessions, which included two for Steve. Two weeks later they arrived back in Southern Spain, a bit pensive and a little excited, for a much-needed holiday and to undertake their daily trips to the clinic.
Steve went with Rebecca for the first session, after which she was happy to go alone, while Steve had a beer and strolled along the beach. The approach at the clinic is geared to help women become pregnant naturally. They use a form of cognitive therapy, in conjunction with a very detailed set of diagnostic questionnaires, designed to direct the therapist towards any particular areas of stress, whether conscious or sub-conscious, or unresolved issues that people so often carry with them as they go through life.
---
Additionally, a form of Clinical Hypnosis that promotes very deep and natural levels of relaxation, and very focused, visualisation techniques are used to completely eliminate stress and anxiety. (The negative effects of stress in relation to conception have been widely researched, as has the interaction between biological and psychological issues in pregnancy. It has been reported that women who suspect they are infertile can have anxiety and depression levels equal to that of women with conditions such as cancer, HIV and chronic pain.)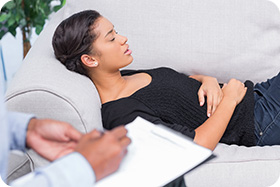 That first night over dinner Steve asked Rebecca about the session, and in particular the hypnosis part. She explained: "I don't know really what I expected. It was a first for me, but I do remember not being over concerned. The chair reclined, the lights went down and I became aware of some kind of music in the background. I was told to relax and think of nothing, Through the pulse monitor I could hear my heart beating, then I remember going on a little journey and seeing myself in the future. I think I remember talking, then I woke up, if I was ever asleep, and it was all over, in what I thought was maybe five minutes. I was amazed when they said I was 'out' for over 35 minutes. Was I was awake or asleep? I was neither. The whole thing was just a very pleasant, totally relaxing experience. Wait till it's your turn." On day three Steve had the first of his sessions, which were similar to Rebecca's. The therapist at the clinic explained in detail to Steve how stress is known to affect not only the quality, but also the mobility of a man's sperm.
---
The sessions with Rebecca and Steve went well and they returned to the UK, relaxed and tanned, not really sure what, if anything, had been achieved, other than feeling more 'chilled' than they could ever remember. Rebecca missed her period two months later, and is now six months into her pregnancy: all is going very well.
So what did the 'therapy' reveal? Firstly, that Rebecca was suffering with far more stress than she was aware. There was real anxiety concerning her failure to conceive, but it was felt that this was not the main contributing problem, the stress level she was experiencing was current, and certainly was not present during the earlier attempts at pregnancy.
During the subsequent hypnotherapy sessions, Rebecca recalled, in detail, sitting in a theatre in London 12 months earlier, watching 'Mamma-Mia' with Steve, at his firm's London excursion. She remembered looking around at everyone's happy faces and being excited at the prospect of going on to one of London's finest restaurants for an after show dinner with all their friends from Steve's office.
At the same time however, she recalled being a little scared: she questioned whether they would always have such a wonderful life style; she had a subconscious fear concerning security. She remembered when she was a child, there was a time when her parents had nearly had their home reposed by the building society after her dad had been made redundant. Her mind wandered to thinking about their friend Gary and his wife, and him recently losing his job without warning. How safe were they? What if Steve was suddenly made redundant too? Would falling pregnant now be such a clever move? Maybe we should wait……
---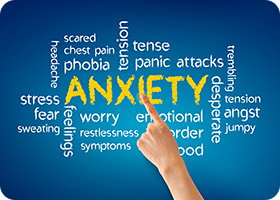 It is far from unusual for people to find out via therapy / hypnosis that something from their past is negatively influencing their present life. A person who is constantly struggling to lose weight will often find that as a child they were always told by their parents that they had to eat everything on their plate before they were allowed to leave the table and go out to play. Similarly, people with phobias usually discover that the fear started off when they were quite young: sometimes the original event was actually something insignificant, which was misinterpreted by the child, but over the years the fear became deeply embedded in their subconscious.
When a woman in a similar situation to Rebecca is having problems conceiving, and all medical tests have found nothing wrong, then it doesn't necessarily follow that therapy will disclose a deep-rooted worry: it may well be that she simply has a particularly stressful lifestyle, which is causing physiological changes and disruptions in her reproductive system, and she just needs to take time out and book a few therapy sessions to help her reduce the stress levels and become more relaxed.
Click Here if you wish to return to the  – Help in Becoming Pregnant Page
---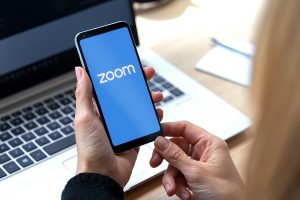 As you will read on other pages of this site, at Elite we have been helping people overcome a number of different problems for many years. Whist we continue to offer non-residential treatment at our clinic in Spain, over the years we have invested a considerable amount of both time and finances creating a cutting edge and very successful distance treatment programme, using Medias such as Zoom, Face Time and Skype. Whilst these sessions can be taken individually, we also offer a full 'Virtual Rehab' package, providing multiple sessions each day, along with 24/7 support, in effect mirroring the Rehab experience, but from the comfort and security of your own home, and of course at a fraction of the normal costs. You can read more here.
---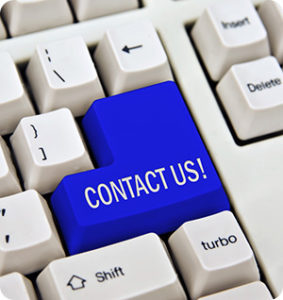 Contact US. Should you have any additional questions regarding the treatment offered by the clinic do feel free to drop us an email, we will be pleased if requested to call you back for an information conversation –
Tel: 0034 951 311 591. Contact us by email here
---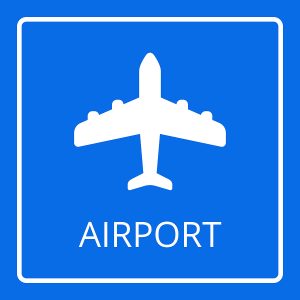 National and International Home Visits – Since the first day of opening the clinic, Martin and Marion have offered their unique range of treatment packages to clients around the world in their own homes, for details, prices please feel free to contact the clinic direct by phone or email.
Tel: 0034 951 311 591. Contact us by email
---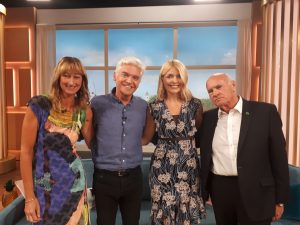 Over the last fifteen years, Martin and Marion Shirran, the joint founders of the Elite Clinic have been featured in just about every UK National Newspaper, and in hundreds of magazines, including titles such as Vogue, Marie Claire and Psychologies Magazine. They were flown to New York where their work was the subject of a news special on the Good Morning America TV show. They have also appeared in numerous UK shows. Last year they were interviewed by Holly Willoughby and Philip Schofield on the This Morning TV Show. You can read more in the News Section of this site.
---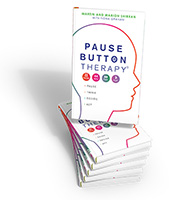 During 2012, Martin and Marion signed a Multi Title International publishing contract with the renown Hay House Publishing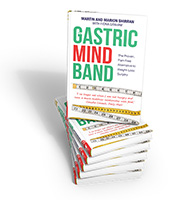 House in New York. There first two , best selling books are available globally from Amazon. The forward of the Pause Button Therapy book was written by Professor Philip Zimbardo of Stanford University in Dan Fransisco. The books were also endorsed by Professor Windy Dryden of Goldsmiths University London. Visit the Pause Button Therapy Dedicated Web Site
---