Pause Button Therapy and TactileCBT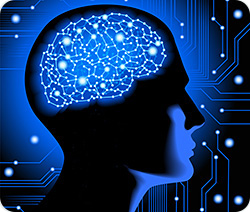 At the Elite Clinic we have become recognised as developers of new cutting edge approaches in the field of general Therapy and Neuro Psychology, we are proud to regularly welcome therapists from around the world who visit us to train in best practise approaches.
Of course it is our private clients that ultimately benefit the most from the many new developments that the clinic has become associated with over recent years.
In addition to using both Hypnotherapy and Cognitive Behaviour Therapy, we now incorporate, when appropriate, either TactileCBT® or Pause Button Therapy® into our treatment protocols, we are proud that both of these new approaches were developed exclusively here at the Elite Clinic.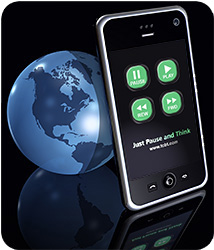 TactileCBT stands apart from the other CBT approaches by transforming the mechanism for change from a passive process into an active, interactive and tactile experience. TactileCBT incorporates Pause Button Therapy, an approach that has been endorsed (on the grounds of its vast potential and usefulness) by Professors Windy Dryden (Goldsmiths University) and Philip Zimbardo (Standford University).
In the Pause Button Therapy book (Hay House, 2013), Dr Theano Kalavana, University of Cyprus, wrote a chapter named 'Time Perspective & PBT' in which she stated: "PBT is probably the only tool in existence right now that bridges the gap between behavioural intention and actual behaviour and this is what classifies it as an effective therapeutic procedure that can lead to successful behavioural change." TactileCBT, incorporating PBT, is becoming increasingly recognised worldwide as a unique and innovative approach that has the potential to fundamentally change the way that practitioners work with their clients.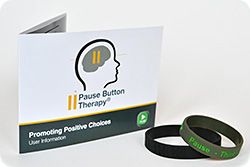 These new therapies integrate elements of cognitive behavioural therapy, solution focused approaches, cognitive psychology and neuropsychology. They are underpinned by time perspective theory, as proposed by Professor Philip Zimbardo.
For more information about the book 'Pause Button Therapy' Hay house 2013, visit the shopping page on this site, additional information on TactileCBT can be found at tactilecbt.com