Elite Clinics : Therapies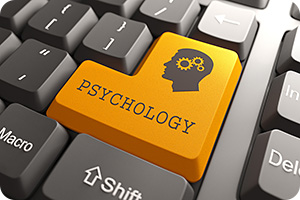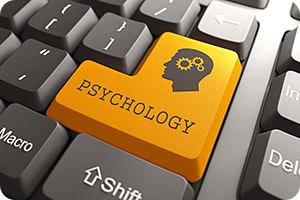 We believe that the treatment methods we provide to our clients at the Elite Clinic are possibly unique. We incorporate into the sessions, as and where appropriate, a combination of accepted approaches, including Cognitive Behaviour Therapy, Hypnotherapy, Neuro Linguistic Programming and a range of other Mindfulness focussed approaches. We may also include our own TactileCBT® or Pause Button Therapy®, or after meeting the client, we may decide, and we often do, to select the best elements of a number of the therapies and successfully use one therapy to underpin the other.
---
Cognitive Behaviour Therapy, (CBT) is probably the therapy method that most people are aware of. Its use has become the treatment of choice by many within the medical profession; in fact now virtually every NHS hospital in the UK has their own in-house facility, as do some GP practices. It has been used successfully to treat everything from Panic Attacks to Fear of Flying, from Depression to Phobias, and is particularly recommended for helping people overcome addictions.
Hypnotherapy is widely used in a variety of fields including medicine and childbirth, dentistry, education, law enforcement and professional sports, and the beneficial use of hypnosis in the treatment of both nicotine addiction and obesity is well documented. A survey in The Times Newspaper quoted hypnotherapy as being one of the most successful methods available in the treatment of smoking addiction. Clinical Hypnotherapy as provided at the Elite Clinic has proven to be highly effective in treating a wide range of problems.Recent research studies have also proven the effectiveness of Hypnotherapy in treating Dementia, after completing the required training the Elite Clinic are pleased to be providing this new exciting treatment protocol in Spain.
---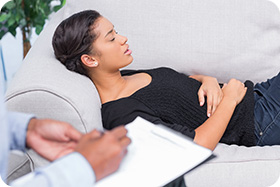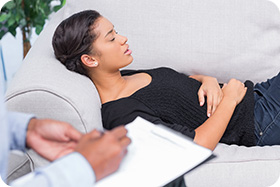 Neuro Linguistic Programming (NLP) People who come to us for therapy typically have pain in their lives and all therapy methods are confronted with the problem of reacting adequately to their needs. NLP offers a sometimes-exciting method of helping people to undertake often-dramatic change in their lives, and change is often all the client needs. That is to be able to change from a sad outlook on life to a happy one, from a vision of doom and gloom to a future of excitement and discovery. NLP has such wide interpretations, with little restrictive format, that it is often of value to a very wide variety of clients.
Mindfulness Focused therapies (MBCT) is the name we give to a group of therapies which incorporate CBT, but also incorporate an increased level of awareness, mindfulness. Wikipedia states: "The goal of MBCT is to interrupt automatic processes and teach participants to focus less on reacting to incoming stimuli, and instead accepting and observing them without judgment. This mindfulness practice allows the participant to notice when automatic processes are occurring and to alter their reaction to be more of a reflection. Research supports the effects of MBCT."
---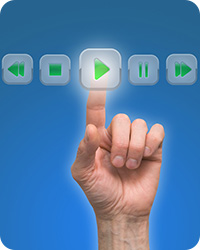 TactileCBT® is a simple, but highly effective, therapeutic approach, which can be used to address a wide range of maladaptive/dysfunctional behaviours and/or thinking patterns. The approach can be used with almost any client base (including children) and, importantly, it provides the client with a simple method through which they can understand and take control of their problems, and live a more fulfilling and positive life. TactileCBT® is to be the subject of an International training program for therapists being launched in late 2013.
Pause Button Therapy® (PBT), is an innovative new therapy technique that allows people to do exactly what it says. Empowering them to break out of the layers of negative habits and unconscious responses. PBT is based on an incredibly simple idea, but can be used for a whole host of issues. It provides additional thinking time, allowing a person to consider the potential consequences of their action and adjust their behaviour accordingly.
Pause Button Therapy® is the subject of the book written by Martin and Marion Shirran and published Internationally by Hay House. The second edition includes a foreword by Professor Philip Zimbardo, of Stanford University, San Francisco. You can read more about both Pause Button Therapy and TactileCBT by visiting the dedicated web site at .wwwpausebuttontherapy.com