Residential Level Rehab Treatment in Your Own Home?
---
Residential Level Rehab Treatment in your own Home!!!! It may sound like an unusual approach, but undertaking, and completing, a course of Rehab treatment specifically developed to assist a person striving to overcome an addiction or suffering with Bulimia, without them having to leave home is rapidly becoming the global Go-To option, in fact it is reported that often the success rate can be higher than face to face residential rehab. The treatment package developed and provided by Elite Clinics deliver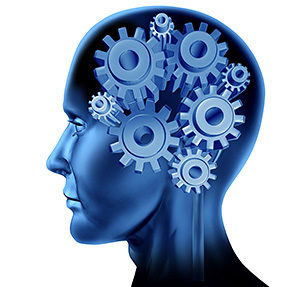 s a similar level of daily sessions and interventions as would be expected by an individual booking themselves into a traditional Rehab Clinic. The biggest difference other than convenience is of course the costs. This 'Virtual' approach to therapy has been available for some time, but as you would maybe expect, the current situation with COVID 19 has dramatically increased demand. It is not just the cost that deters many people from moving into a rehab centre, it takes a lot of courage, and it can be very public.
The acceptance regarding the practice of undertaking rehab type treatment remotely has ensured that the approach is continually improving and benefiting from ongoing research and development. The approach allows for people a far more flexible approach, it can normally be adopted into the normal working day, sessions, subject to a decent internet connection can be undertaken literally anywhere in the world, from home, hotel or in the car for example. In reality, the only difference between Residential Rehab and the online approach, is that the person can stay at home, and be able to continue with all the normal family and/or work commitments.
---
So How Does it Work…. Following a brief telephone interview with the prospective client and, if required, a family member, where you will have the opportunity to ask any questions you may have, then, should you be happy to proceed, a date will be set to commence the treatment, subject to availability. Completing a home based rehab treatment does not suite everybody, it requires a level of commitment, time must be set aside to complete the sessions as arranged, and with all approaches, the individual must want to change… To ensure all clients are treated on a strictly one to one basis, and always by the same therapist, the number of new clients taken on each month is limited. Should it not be possible to offer you an immediate, or acceptable start date, we will offer to place you on the clinic's waiting list, or we will, of course, be happy to recommend an alternative provider.
We will discuss with t

he client their preferred timings for the sessions, either mornings, afternoons, or during the evening. Sessions are, and will be, provided as required, including over limited weekends. At the outset of treatment we will invite the client, and if possible family members, to email us details of the client's 'Journey': how did he/she arrive at the point he or she now finds themselves in? The more background information we have the better, the providing of written information is not a prerequisite, just immensely helpful, especially in the building up of a case conceptualisation.
---
Du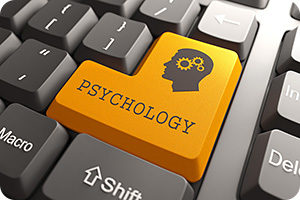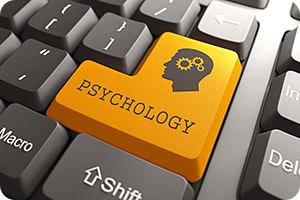 ring the first seven to ten days of the treatment package the clinic will strive to schedule an extensive interview session with a Significant Other (SO) person in the client's life. This is to assist us with the establishing of a personalised treatment protocol for each client. The SO interviews, there may be more than one, are vital to ensure that the treatment package meets the client's individual requirements, and will reinforce and substantiate the information provided by the client, but from a completely different perspective.
A typical four to six week package will consist of approximately 32 online live CBT sessions. The exact format of the treatment package will of course vary for each client, some requiring mid week sessions, others benefiting from 'Clusters' of sessions scheduled over the weekend, when they feel most vulnerable. A number of non-scheduled contact calls will also take place, and each client will be provided with a dedicated contact number at the clinic covered 24/7.
Follow on Treatment. It is a fact of any Rehab type treatment that clients will require and will benefit from ongoing treatment after the initial period. It would be wonderful if clients were magically 'fixed' at the end of the first for to six weeks; sadly that is not usually the case. Often we work with clients to jointly establish an ongoing treatment programme, maybe as an example by us providing a weekly catch up session during the first couple of months. Some clients may need more, others may need less. As an example, 1:1 catch up, top up sessions are charged at £55 each.
---
Cocaine Addiction Treatment – What Does it Cost or Treating Bulimia
A quick search on Google will confirm that a course of Residential Rehab Treatment for Cocaine Addiction or for Bulimia as an example, can cost in the region of £24,000 per month, with no guarantee of long or even short-term success: it's a substantial investment that may not produce the desired result. At the Elite Clinic we offer what we have termed 'Non Residential Rehab", The package has also been called a 'Hybrid' approach. With regard to treatment costs, Prices start at around £1,995, this would deliver 20 sessions over a four week period, with additional sessions incorporated if required. A full non residential rehab package over a four week period incorporating 32 1:1 CBT sessions plus additional support would cost in the region of £2,750. We also offer a non restricted, unlimited session package with a dedicated therapist, please contact the clinic for prices. Traditional rehab is often financially beyond many peoples reach, now the online approach has opened the door to permanent solutions to everyone.
The Elite Clinic has been helping clients from around the world for over 15 years, we understand and fully appreciate that each client has a number of options with just whom they place their trust at this time in their life.
Martin and Marion continue to travel both within Europe and Internationally providing dedicated 1:1 treatment to clients in their own homes, please contact the clinic for details
Please be assured that we look forward to working with you. Please contact the clinic to allow us to arrange a non-obligatory introductory telephone call.